Skyzimir Academy
Skyzimir academy offers presentation of different possibilities where drone technology can be used as a more optimal approach in different segments of search and rescue operations, industrial processes, research etc. We are building the knowledge base to share with those that want to bring it into practice and contribute to better future solutions.
---
Horizontal line establisment by DRONE:
There are many situations where rescue teams or mountaineers are faced with hard-to-cross gaps. Many precious minutes can be wasted and lives put to risk. But with new technologies even the widest gorges can be quickly conquered.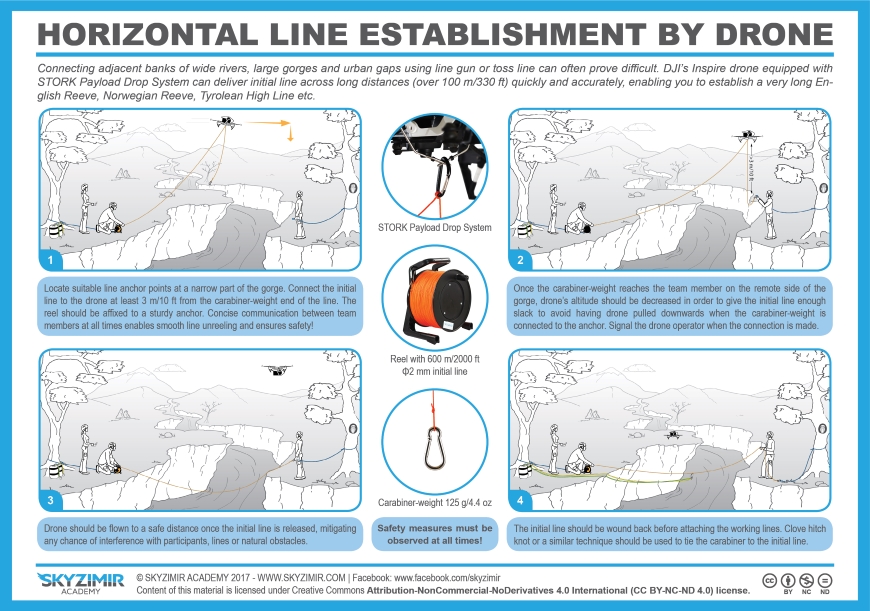 The drone (in this case DJI Inspire 1) is equiped with STORK Payload Drop System, which enables you to carry the Initial line with the the Carabiner-weight across. All you need is available at SKYZIMIR shop.

---


PROVIDING ILLUMINATION BY DRONE:
Night time emergencies are especially challenging. In low visibility and on hard to reach terrain you need a special approach for rescue teams to act quickly and succesfully. Illumination by drone is an accessible way to help in many situations.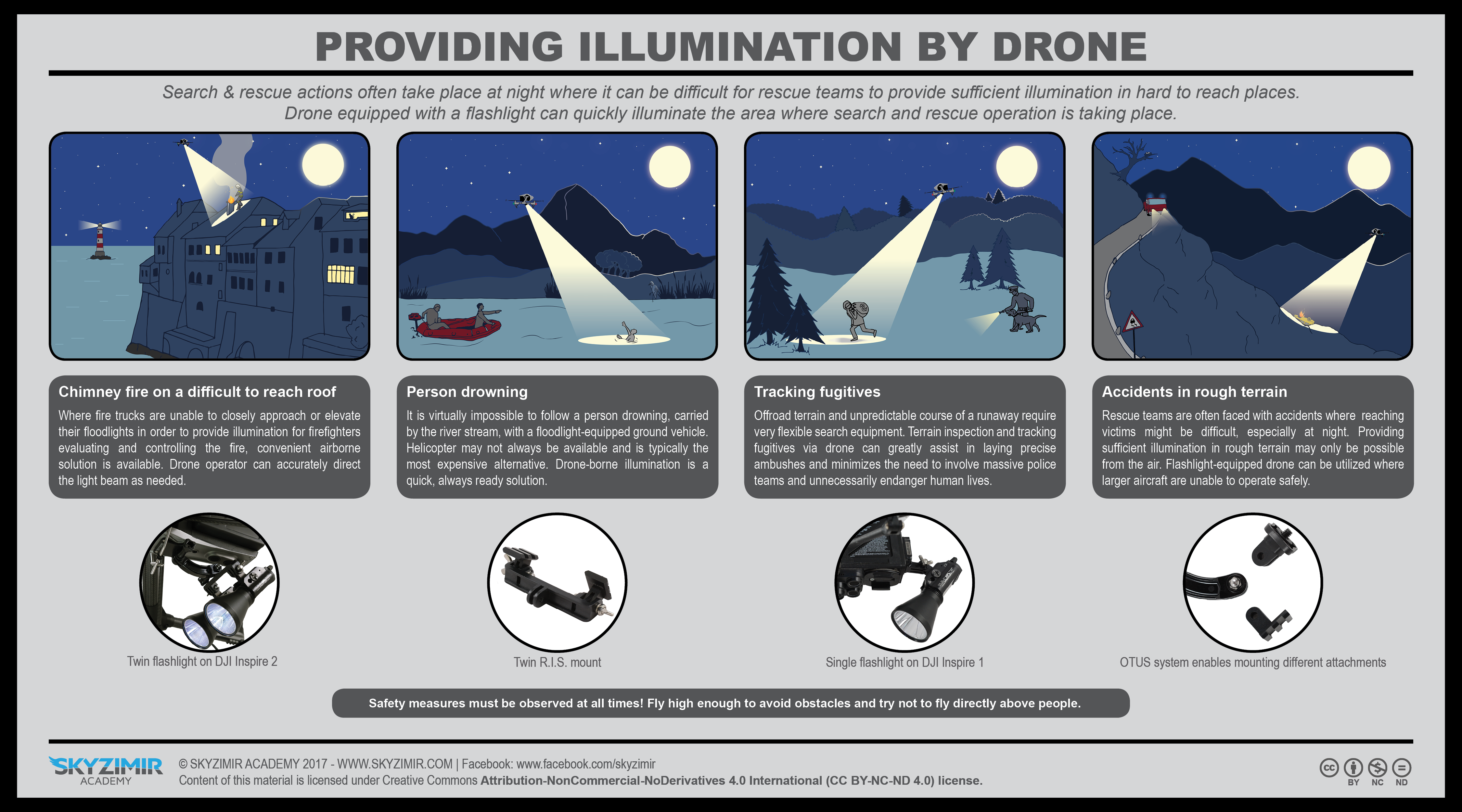 The above presentation shows four cases of night emergencies where DJI Inspire 1 and 2 can be used to illuminate the site. Skyzimir's mounts enable the attachment of different kinds of illumination, in these cases flashlight and twin flashlight. To equip the drone with these attachments, you need
OTUS (for Inspire 1)
or
OTUS 2 (for Inspire 2)
Multipurpose Mounting Extension. To attach two flashlights you will need a
Twin R.I.S. mount
. And you are ready to save lives!